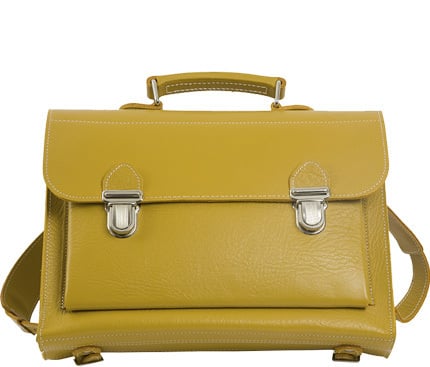 SALE
€200.00 – On Sale
One front pocket, one main compartment. Yellow leather with white stitching. Back pack straps - children length/adult length.
No shoulder strap.
Lenght: 35cm / 13,7inch
Height: 25cm / 9,8inch
Width: 7cm / 2,7inch
Weight: 1,25 kilo / 2,8 lbs
Made in Denmark.
The leather comes from outdoor cattle and is treated at a Brazilian tannery established in 1954. The award-winning tannery is known for its eco-friendliness and is among the five cleanest tanneries worldwide seen as 98,98 % of the wastewater is cleansed.